We are investing heavily in our access equipment supply, we have developed great relationships with our suppliers to offer you the best deals whether you are looking to purchase or rent.
For help and advice for any upcoming projects, please contact us on 0191 271 0899 or email sales@completemh.co.uk for a free site survey.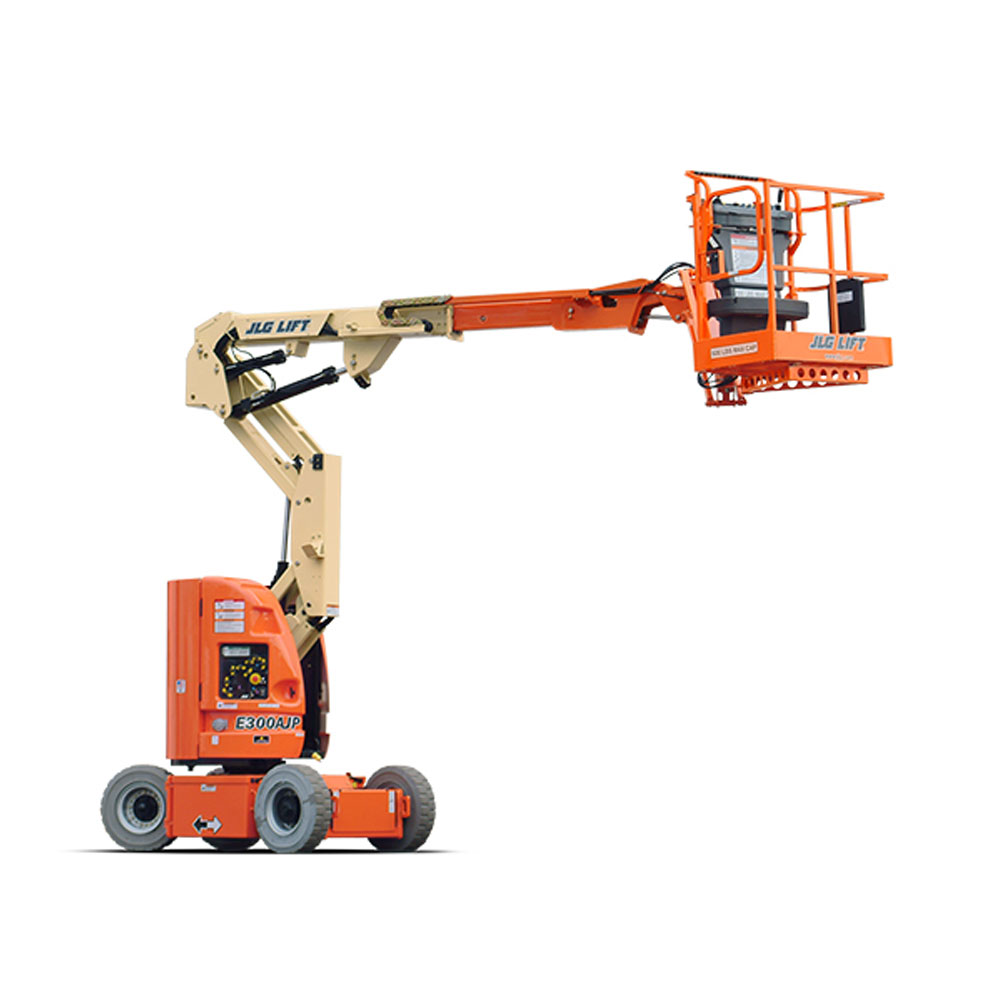 Today, more people are demanding environmentally-friendly equipment. And more municipalities are requiring "green" buildings for new construction and renovations. The JLG line of electric boom lifts features longer run time, greater uptime and higher productivity. These machines are specifically designed so you have fewer scheduled services, a quieter work area, less dependency on hydraulic oils and zero emissions.
Choose from several series with various heights and reach specifications to find the right fit for rough, muddy job sites or narrow, congested indoor areas.
Hybrid option with QuikCharge diesel-powered generator available, providing automatic charging for continuous machine operation
Download Brochure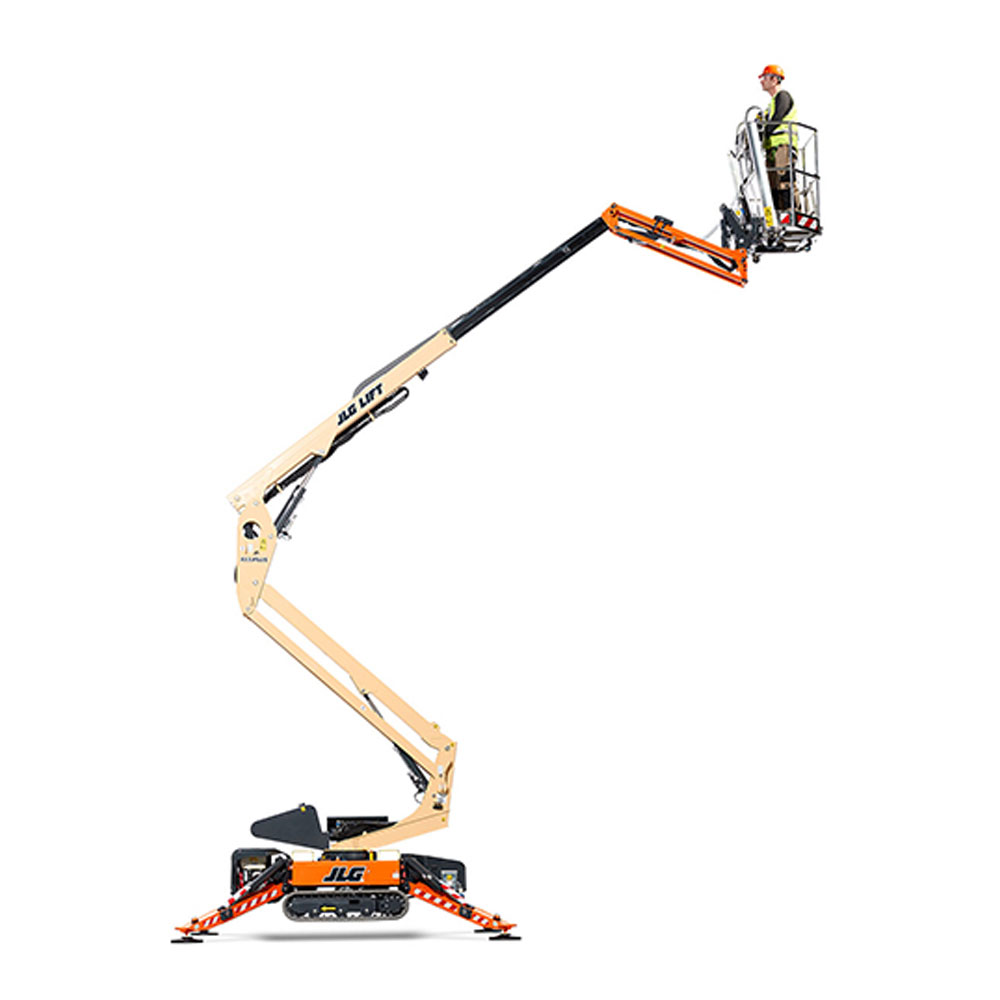 Now you can go more places around the job site thanks to the low weight and rubber tracks on the new Compact Crawler Boom. These machines are environmentally friendly with standard AC power, gas or diesel engine or an optional Lithium-ion electrical system that doesn't produce emissions. A tracked wheel carriage climbs slopes, and a narrow chassis allows for access through gates, yards, standard doorways and public buildings.
A narrow base allows for access to confined areas
Non-continuous swing of 361° for additional flexibility in positioning the product
Download Brochure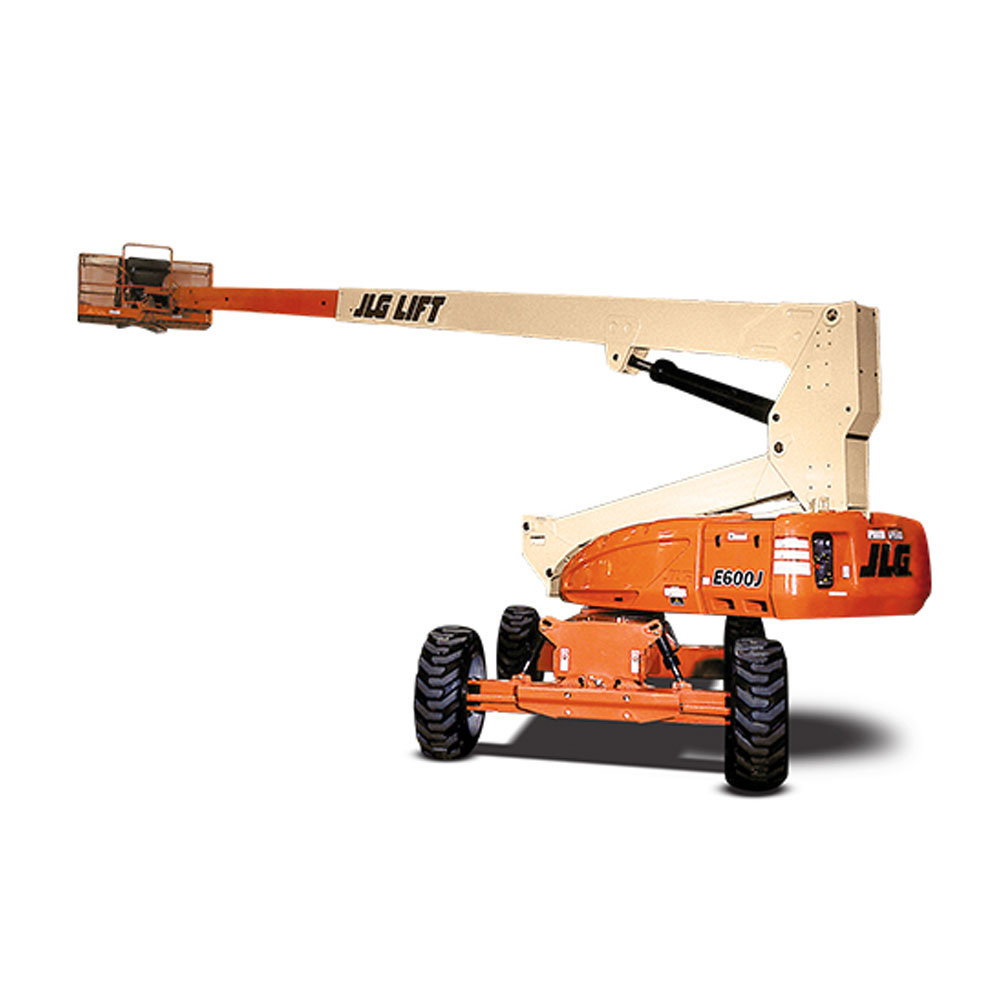 Reach up to 18.28 m (60 ft) with the E/M600 Series, which is available in several configurations. Choose from an electric or hybrid, standard jib or horizontally pivoting jib with JibPLUS®, two-wheel drive or all-wheel drive. Whether your jobs include industrial applications, maintenance, construction or anything in between, the E/M600 Series delivers zero emissions and reduced noise levels for operation on almost any terrain in many environments.
Choose the ideal configuration for your application: hybrid or electric power, two-wheel or all-wheel drive, and standard or horizontal pivot jib
Available in four models, each offering over 13.1 m (43 ft) of horizontal outreach
Download Brochure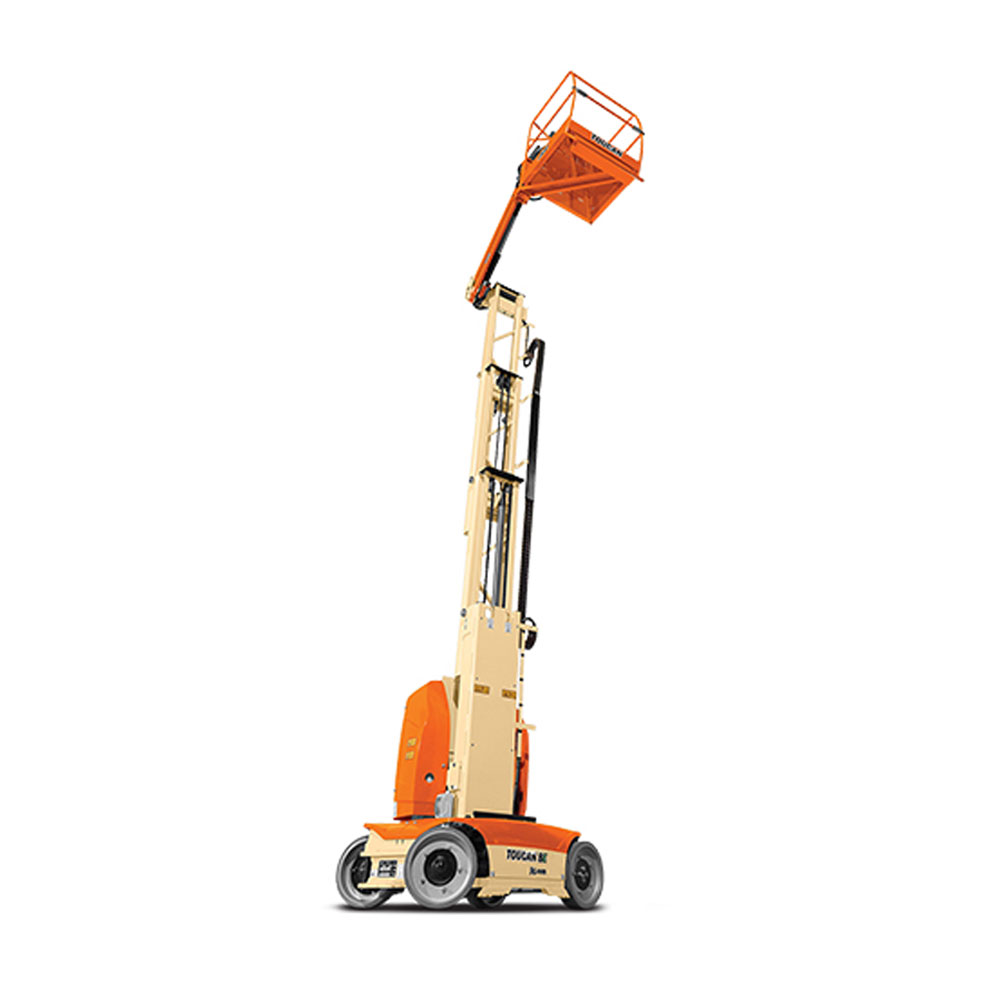 With the JLG Toucan® vertical mast lift, you can meet your overhead challenges head-on. Work up, over and around assembly lines, shelving, ductwork or partitions more easily and without interference. These mast boom lifts feature thick rubber non-marking tyres, clean and efficient electrical power and 25% gradeability.
Choose from five models with working heights ranging from 8m (20ft) up to almost 12.65m (41.5ft)
Provides enhanced accessibility in many situations, with greater vertical and horizontal reach to operate up, around and over obstacles in constricted indoor and outdoor spaces
Download Brochure